If you live in Huntersville, NC, let us at G&S Contracting, Inc. help you with your new windows.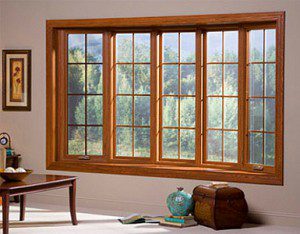 Windows in Huntersville – Selecting the proper windows for your home is an important aspect of how your home functions and in the face you present to your neighbors and community. Consider the following when selecting new or replacement windows for your home.
What is the purpose of this particular window or set of windows? Most windows in your home should be some type of insulating or safety glass, while certain decorative aspects will lend themselves better to using a decorative glass.
Low-E glass refers to any type of window designed to limit thermal transfer from one side to the other. They do this by reflecting UV rays and infrared from the outside during the hot summer months, and by preventing heat transfer from the interior to the exterior of a home during the colder winter months. Different window manufacturers choose different ways to do this, but the Low-E glass offered by Sunrise Windows and our team at G&S Contracting goes above and beyond the norm with a 12-layer coating structure that is even more energy-efficient than other Low-E glass and windows on the market. This system still allows visible light to come in, which allows for your rooms to be naturally lit without fear for the long-term effects of UV exposure on furniture, art, or clothing. These windows can also use grids to simulate many popular window styles.
How Often Should You Replace Your Home's Windows?
As a homeowner, you may wonder how often you should plan on replacing your home's windows. While you should replace any windows that become cracked or damaged as soon as possible, most windows come with a 20 to 25 year warranty. If your windows begin to leak or have trouble keeping your home insulated before this amount of time expires, you should plan on investing in new windows before this warranty runs out. At the same time, if your windows are older than 20 or 25 years old and they are still in good condition, don't feel like you have to replace your windows right away, especially if you are happy with their appearance.

Safety glass or tempered glass can also be used to protect your home from strong weather, accidents, or even intruders, as it can withstand up to 24,000 lbs. of force per square inch.
If you live in Huntersville, NC, let us at G&S Contracting, Inc. help you with your new windows. With the most efficient rating from Energy Star, we're here to give you the best results possible. Call us today!
At G&S Contracting, Inc. we offer the highest quality Windows to our customers in North Carolina including: Huntersville, Cornelius, Davidson, Charlotte, Mooresville, and Lake Norman, North Carolina.