If you live in Huntersville, let us help you with your new windows.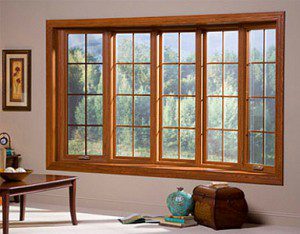 Windows in Huntersville – Selecting the proper windows for your home is an important aspect of how your home functions and how your home presents itself to your neighbors and community. Not only do your home windows offer security, energy efficiency, and aesthetic appeal, but they also represent your home both outside and in.
At G&S Contracting, we work with homeowners every day to determine the best windows for their needs and often find there are some important considerations when it comes to selecting new or replacement windows. Here are a few things you may want to ask yourself as you weigh your options for home windows that will be the best fit:
What is the purpose of adding a particular window or set of windows? Most windows in your home should include some type of insulating or safety glass, while certain decorative aspects will lend themselves better to using a decorative glass. Safety glass or tempered glass can also be used to protect your home from strong weather, accidents, or even intruders, as it can withstand up to 24,000 lbs. of force per square inch. Finding the right combination of aesthetic appeal and function is important before choosing windows.
What is the outcome that you hope to achieve with new windows? While some replacement windows are meant strictly for aesthetic appeal, other windows may serve an important functional purpose. Whatever the type of window you choose, you'll want to make sure the glass, insulative materials, and installation all work well together to make your home more comfortable.
At G&S Contracting, we often recommend Low-E glass when it comes to window selection, which refers to any type of window designed to limit thermal transfer from one side to the other. Low-E glass can do this by reflecting UV rays from the outside during the hot summer months, and by preventing heat transfer from the interior to the exterior of a home during the colder winter months.
One of the best things about Low-E glass is that this system allows visible light to come in, which naturally lights your rooms without fear for the long-term effects of UV exposure on furniture, art, or flooring. These windows can also use grids to simulate many popular window styles, making them a great choice for any room in your home.
If you live in Huntersville, North Carolina, let our team at G&S Contracting, Inc. help you with the selection and installation of your new windows. With the most efficient rating from Energy Star, we're here to give you the best results possible and help you protect your home and your windows as an important investment. We have more than three decades of experience providing homeowners with the complete solutions they need. Call us today!
---
At G&S Contracting, Inc., we install windows in Cornelius, Davidson, Huntersville, Mooresville, and Lake Norman, North Carolina.