Replacement windows can change or improve the look and feel of your home and improve energy efficiency.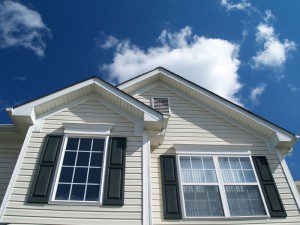 Replacement Windows in Huntersville – If you suspect that your home needs replacement windows, you shouldn't wait around for the problem to get worse. Not only might you already be experiencing drafty rooms, rain water coming in from outside, and loss of energy from your home, but you may also be miserable trying to deal with the situation on a day-to-day basis.
The good news is that no matter what your reason might be for selecting replacement windows, you'll likely find that home windows have improved dramatically over the years. With better certifications today for improved energy ratings and quality, as well as warranties to protect your investment over time, replacement windows are often a big improvement when you have a window that is damaged or your whole home needs an upgrade.
At G&S Contracting, we can recommend the home windows that will be a good fit for your residence in Huntersville, North Carolina, and we also suggest that you follow a few important guidelines for the best results. Selecting replacement windows for your home can be time-consuming and difficult without the right help. Here are a few things to consider when choosing replacement windows.
First, consider why the windows are being replaced. Is one or more of your home windows broken? Do you have a lack of sealant around the windows creating heat loss and gain? Do your windows have a lack of insulation preventing them from operating efficiently? At G&S Contracting, we often find that energy efficiency is a major concern, and newer windows afford the opportunity to drastically improve the performance of your home's windows with regard to energy efficiency and limiting the transfer of solar energy into your home during the heat of summer and the transfer of heat out of your home during winter.
Second, consider the look and aesthetic appeal of your current windows and how replacement windows might change or improve the look and feel of your home. Do your home windows truly represent your home well, both outside and in?
Many people like the appearance of multi-paned windows, but the energy efficiency argument usually overrules this choice. Some types of newer energy-efficient windows have the option of simulated panes, grids, grills, and mount-ins in order to better complement the architecture of your home. There are many options in appearance and types of grids, as well as the colors of frames and types of wood-grain on the interior and exterior of the windows. With these many choices, you can be certain to find the windows and frames that work for your home, your budget, and your aesthetic sensibility.
Third, consider what firm you can trust to properly install these replacement windows. Work with our company at G&S Contracting for the expert recommendations and installation of your new home windows, so you can enjoy your investment. With 40 years of experience helping clients in Huntersville, North Carolina, we have the reliability, high-quality work, and dedication you expect from a family-owned and operated company. Let us help you today!
---
At G&S Contracting, Inc., we install replacement windows in Cornelius, Davidson, Huntersville, Mooresville, and Lake Norman, North Carolina.