Let our experience, reliability, and quality windows make a difference in your Cornelius, NC home.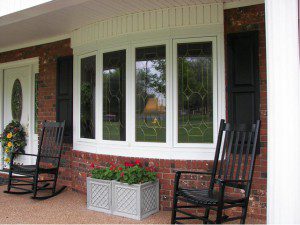 Windows in Cornelius – Choosing the right windows for your home is one of the most important choices you can make. In addition to allowing light into your home, your windows make a statement in terms of your home's curb appeal and potential resale value. Good windows can also help you save money by reducing what you spend on utilities to heat or cool your home.
Choosing the right windows is just as important as choosing who will install them. A botched installation can completely negate the benefits of new windows, not to mention the eventual cost of repair. With the many options on the market from different sellers, it's important to select not only the right model, but also to know your options before you buy.
What level of insulation is offered? This question brings the frames and sashes of the window into focus. Double-paned glass with an inert gas sandwiched in between is so common it's barely worth mentioning; the material used in the frame directly affects not only the insulation properties of your windows, but can also affect how air may infiltrate the home and how much heat you can lose via the windows.
Caring for Your New Windows: What You Need to Know
Routine care and cleaning can extend the lifespan of your home's windows. Here are just a few guidelines to follow:
If possible, avoid washing your windows when it's sunny outside.
Open your windows periodically to allow any interior moisture to escape.
If you install blinds over your windows, clean the glass regularly so the blinds are able to operate smoothly.
Never use chemicals or petroleum-based solvents to clean your windows, as these may damage the insulating components of the window.
Avoid using abrasive tools or sharp objects to clean your windows, even if something has gotten stuck on them.

Our team at G&S Contracting, Inc. has been serving the Cornelius, NC area for 40 years. A family owned and operated company, we bring decades of experience, quality workmanship, and a focus on helping our friends and neighbors to every job we do. Let our experience, reliability, and quality windows from Sunrise Windows make the difference in your home!
---
At G&S Contracting, Inc., we install windows in Cornelius, Davidson, Huntersville, Mooresville, and Lake Norman, North Carolina.