Installing no-clog gutters on your Cornelius, NC home will save you a lot of time, energy, and frustration.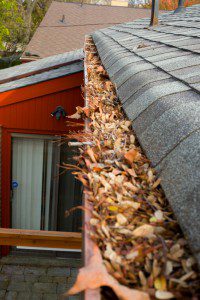 No-Clog Gutters in Cornelius – Gutters can be one of the more challenging aspects of home ownership and maintenance, especially if you live in an area with a lot of deciduous tree growth. Instead of spending hours at a time multiple times per year to balance on an unstable ladder to clear gutters yourself, you might consider no-clog gutters to save yourself time, energy, and frustration.
Not all no-clog gutters are created equal. There are many designs, all purported to work flawlessly and without headache. Sadly, this could not be further from the truth. At G&S Contracting, we work with Leaf Solution gutters, which have been designed from the ground up to outperform anything else on the market. We start with a stainless steel mesh, which allows water through, but directs debris over top and off of your roof. The three seams in the Leaf Solution gutter are important to the overall function of the product by changing the direction of water over the Leaf Solution system, forcing more water into your gutter while preventing debris that could clog from entering the gutter system.
Perhaps best of all, Leaf Solution no-clog gutters can be installed easily over an existing gutter system, whether it's on a house that's stood for many years or one that is just being built. We back this system with a 100% "NO-CLOG" guarantee for your peace of mind and complete satisfaction. Whether you're in Cornelius, NC or anywhere in the greater Lake Norman area, we've got the best possible tool for you and your gutters. Give us a call today!
---
At G&S Contracting, Inc., we install no-clog gutters in Cornelius, Davidson, Huntersville, Mooresville, and Lake Norman, North Carolina.