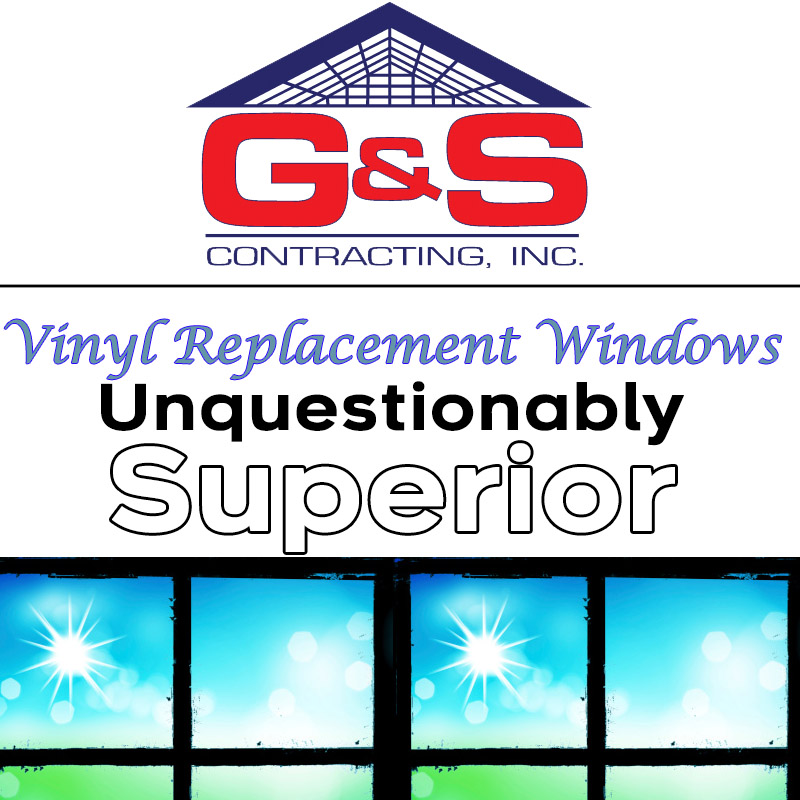 If you've decided to replace your existing windows, you've no doubt given a lot of thought as to which is the best material – wood vs. vinyl replacement windows, or vinyl vs. aluminum? Chances are you've also come across conflicting information about these materials.
The great news is that your choice doesn't have to be complicated because, if you do a head-to-head comparison, you'll soon find out that vinyl replacement windows are simply the best choice. Vinyl is definitely superior to aluminum doors & windows because aluminum readily conducts cold and heat, making it less energy efficient. And, as you'll find out, vinyl outperforms wood as well.
Okay, when it comes to energy efficiency, wood and vinyl replacement windows perform similarly. However, when considering ease of installation and maintenance, vinyl is tops. What about aesthetics? Well, vinyl is still the best choice because many realistic, rich-textured finishes are available.
Let's look at a few reasons why vinyl is the superior choice:
It has great insulating value.
It has the appearance of wood, minus the hassle of maintenance.
It is durable and strong.
It has excellent resistance to corrosion, rotting, air pollutants and termites.
At G & S Contracting, serving the Mooresville, North Carolina area, we provide clients with the best home improvement products, installed by experts, at fair prices. Family owned and operated, our 39 years in business prove that you can count on us.