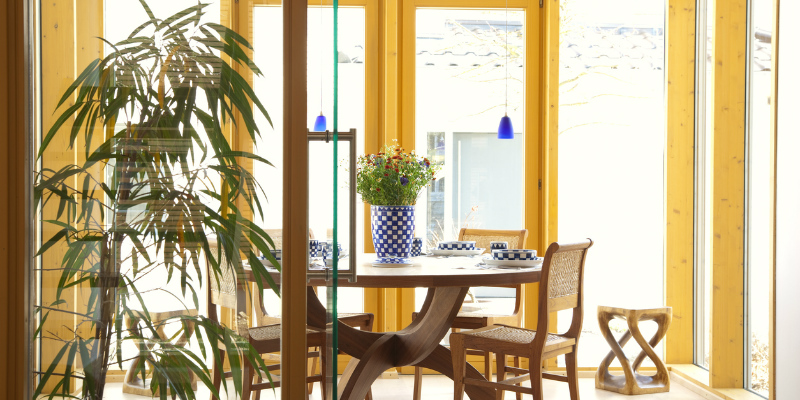 Sunrooms are often used as an indoor patio. However, there are many more ways you can use a sunroom in your home. Here are three ideas for how you can rearrange your home in order to take advantage of your sunroom in a different way:
Create a Guest Sitting Area: Rather than receiving guests solely in a front parlor or living area, why not treat them to the outdoor views sunrooms have to offer? You can place living-room style seating area with couches, rugs, and a coffee table to create a beautiful area to entertain guests.
Find a Haven in a Breakfast Nook: If you prefer to keep sunrooms reserved for the family, you can create a beautiful breakfast nook in a sunroom. Set up a small breakfast table with a few breakfast amenities close at hand for a relaxing way to start your morning.
Enjoy a Classic, Formal Dining Space: Perhaps an informal breakfast nook does not meet your needs. In that case, moving your dining area from another room in your home to a sunroom is a great idea. Not only does this change the layout of the rooms in your home, but sunrooms also provide diners with outdoor views while enjoying a formal meal.
When it comes to sunrooms and other enclosed areas, the decoration options are endless! You can also experiment with reading areas, conservatories, and other creative designs. Building sunrooms to meet our clients' needs is our specialty. Let us what you think about adding a sunroom to your home.