There are two main types of popular patio doors to choose from: sliding and swinging. Sliding patio doors have two panels that open by sliding them horizontally along a track. Swinging patio doors, on the other hand, have hinges on one side and open outward like a regular door.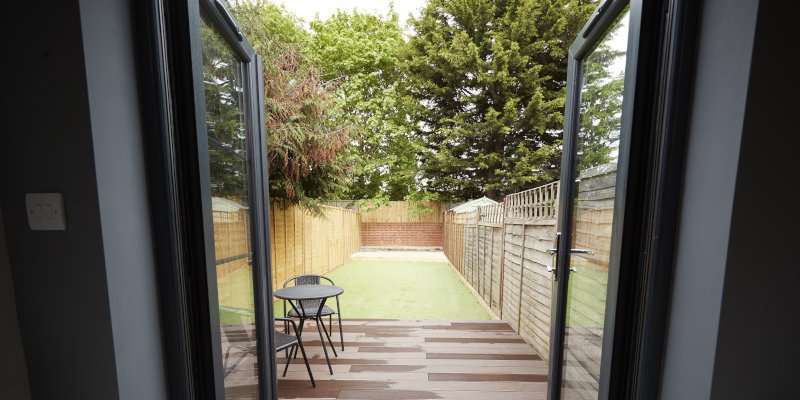 There are several things to consider when choosing patio doors, such as the style, color, safety and security, and your privacy. So, which type is better? Before you decide, let's compare sliding and swinging patio doors.
Swinging Patio Doors
A swinging patio door is a good option if you want an unobstructed view. Swinging doors take up less space, are easier to clean with access to both sides of the door, and are less expensive than sliding doors.
On the downside, a swinging patio door can be challenging to open and close, especially if it is not correctly installed. It can let in drafts and insects if not properly sealed. The hinges require service over time, so the door won't start to make squeaky sounds while opening.
Sliding Patio Doors
Sliding patio doors are excellent if you want to save space. They are stylish and energy-efficient because they seal tight when closed. Glass sliding doors can make your room spacious and won't hit anyone on the other side when you open them.
On the downside, if not correctly installed, sliding doors could let drafts in. You also have to clean sliding doors regularly because failing to do so might clog the rail, causing problems when you open the door.
The Verdict
Both sliding and swinging patio doors have advantages and disadvantages. Both types work for your patio, but ultimately, you should choose the door that meets your needs and requirements. Still undecided? We can help. Contact us today for more information.