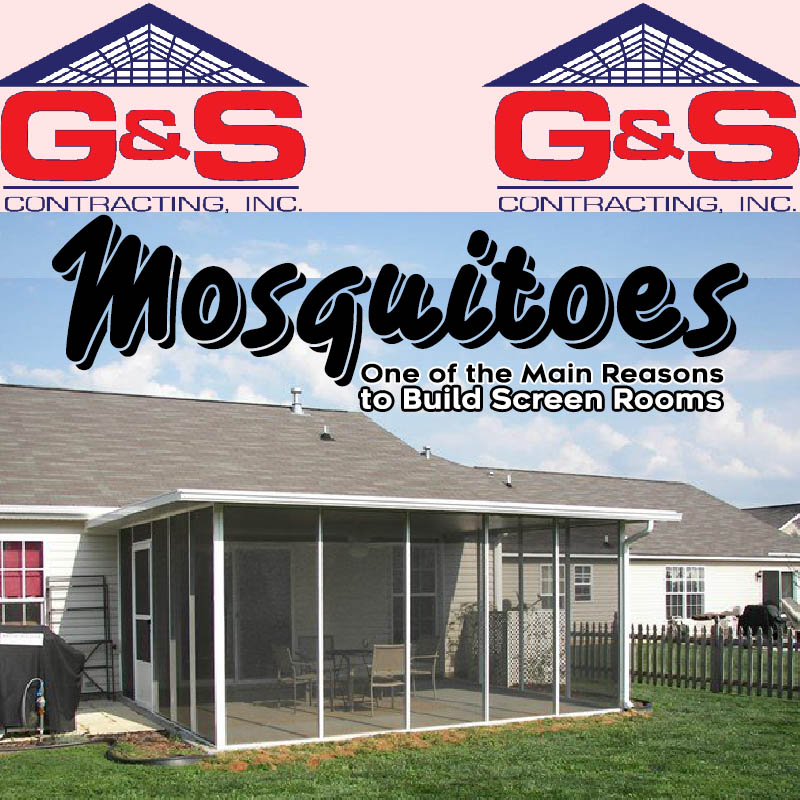 It's the same scenario that plays out in many North Carolina backyards. You set the stage to enjoy an outdoor dinner with family or friends. Then, as dusk approaches, out they come…mosquitoes to force you indoors, ruining the whole mood of the evening. Wouldn't it be nice if YOU could decide when to end the party, instead of the mosquitoes? Well, you can – with screen rooms.
But it's not just the irritation of mosquitoes that has become a major concern in outdoor living spaces. It's also the health risks associated with these pests. Right now, there are a few serious mosquito-borne infections spreading across America. Therefore, you should be aware that every bite may have a serious consequence.
Most of us have heard about WNV (West Nile Virus) which has affected several states. Fortunately, North Carolina is not one of them. However, a Charlotte-based epidemiologist says the lack of cases here should not lead to a sense of complacency. In his own words: "Just because we haven't seen it, there's no way of predicting that large numbers won't arrive in years to come."
The best course of action to any disease is reducing exposure to it, and this is certainly true when it comes to mosquito-borne infections. The solution, of course, lies in screen rooms. With a screen room, you can enjoy the fresh air and open space of an outdoor party, without having to worry about mosquitoes biting you and your guests, plus the screens will keep flies away from the food.
At G & S Contracting, serving the Mooresville, North Carolina area, we provide clients with the best home improvement products, installed by experts, at fair prices. Family owned and operated, our 39 years in business prove that you can count on us.