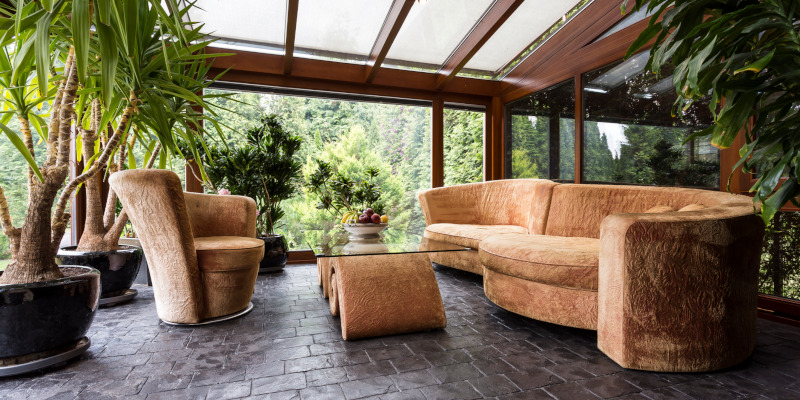 With nature-inspired design on the rise, we're seeing stunning interior sunrooms using mixed elements for year-round enjoyment. Here are of few of our ideas for clever use of furniture and accents to transform your current sunroom design:
Comfortable Seating–Bring in plush pillows, overstuffed seating and throws. Include side tables and a coffee table for places to set down drinks of books.
Re-envision your sunroom as an entertaining space–With a central dining room table, orb chandelier and an abundance of live succulents, you can give guests an A+ view. Chandeliers, ceiling fans, and wall sconces add personality and charm.
Add window treatments–Because sunrooms offer little privacy, curtains and shades help. They also cut down on direct sun exposure.
Go Green—Plants thrive in sunrooms and add a connecting transition from indoor to outdoor. Rich greenery gives sunrooms an organic ambiance. Our top picks are Chinese money plant and fiddle leaf fig.
For more ideas, contact us at G&S Contracting, Inc. We would love to help!