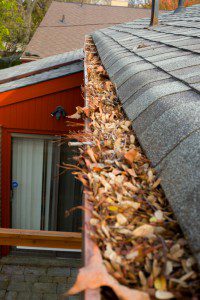 Gutters at the edge of your home's roof exist to carry runoff water away from the eaves and to the downspout, routing the runoff safely and quickly away from your home. In areas prone to clogged gutters, there are a number of different options for 'no-clog gutters' on the market, each claiming to be unique, special, and error-proof. How is it possible for each of the various designs to be correct?
Because different types of leaves, pine needles, and other debris can all interact with the various types of filters and no-clog gutters in different ways, it's critically important to choose a type of no-clog gutter that best protects against your most likely source of clogs. For example, if you live in a heavily wooded area and have overhanging trees, deciduous leaves or conifer leaves might be your biggest concern. In other areas, heavy rainfall and preventing soil erosion and water intrusion may be your priority.
It's also important to recognize that while these gutter systems may not clog, some maintenance may still be needed. The benefit of not having to clear clogs will reduce maintenance to a minor chore rather than a time-consuming ordeal filled with ladders and precarious situations.
G&S Contracting, Inc., has been helping Mooresville and Lake Norman residents with all of their needs for windows, doors, siding, no-clog gutters, enclosures, decks, and railings since 1980. Our focus on reliable service and quality workmanship means that we take the lessons we learn from our clients and put them to use in every job. We're family-owned and operated, so we know the challenges families face in the area. Let us help you today!