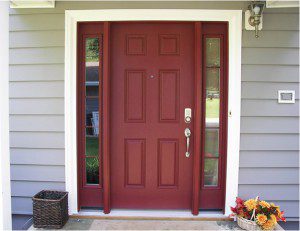 On May 7, 2014, Hanley Wood's Remodeling Magazine named ProVia's home doors as "best home improvement project for maximum ROI" in the Cost vs. Value Report for 2014. In the report, the percentage of the cost of various home remodeling projects was measured.
The numbers in the report were averages taken from 101 markets across North America, as well as city and regional markets. Commenting on the findings, ProVia's Vice President of Market Strategies said that what this survey essentially says is that the first and foremost thing homeowners should do is install 20-gauge steel home doors since they came in at #1 with an impressive 82.4 cost-to-value percentage.
What this says is that a high value is placed on curb appeal. And, since home doors ranked so well overall in the report, this speaks of the connection that homeowners have with their entrances. People want their entries to look inviting, and this is evident by resale value. By the way, fiberglass entry doors also performed exceptionally well.
When you compare the cost of other projects on the list, the cost of an entry door is a relatively low amount to put back into your house, while benefitting from significant resale value.
At G & S Contracting, serving the Mooresville, North Carolina area, we provide clients with the best home improvement products, installed by experts, at fair prices. Family owned and operated, our 39 years in business prove that you can count on us.