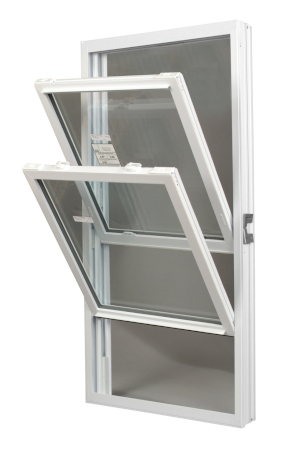 Unless you've spent time selecting windows in the past, you may not have realized what a wide variety of styles and options are available. One of the most common styles of windows is double-hung windows. To help you know if you want double-hung windows, in this article, we will discuss what double-hung windows are and what benefits they offer.
What are Double-Hung Windows?
A double-hung window refers to a window with two sashes that are both moveable. The bottom sash raises, and the top sash lowers, allowing for greater ventilation.
Why Choose Double-Hung Windows?
Double-hung windows offer many benefits, including:
Improved ventilation: With double-hung windows, you can open the bottom, top, or both parts of the window. This is very helpful for cooling off a room, as the bottom opening allows cool outside air to come in, while the top opening allows the warm interior air to leave.
Ease of maintenance: Cleaning a double-hung window is easier because you can clean the interior and exterior sides from inside your home. Some double-hung windows can even be removed for cleaning.
Durability: Because of the ease of maintenance, double-hung windows are typically very durable. By keeping the moving parts well lubricated, you can help your windows last for many years.
Versatility: Since double-hung windows are a popular option, they are available in a wide variety of styles and materials, so you're sure to find a look you like.
If you are interested in selecting double-hung windows for your home, give us a call at G&S Contracting, Inc. We can answer any of your questions, help you select the perfect windows, and then install them with skillful precision and efficiency. Reach out to us today.