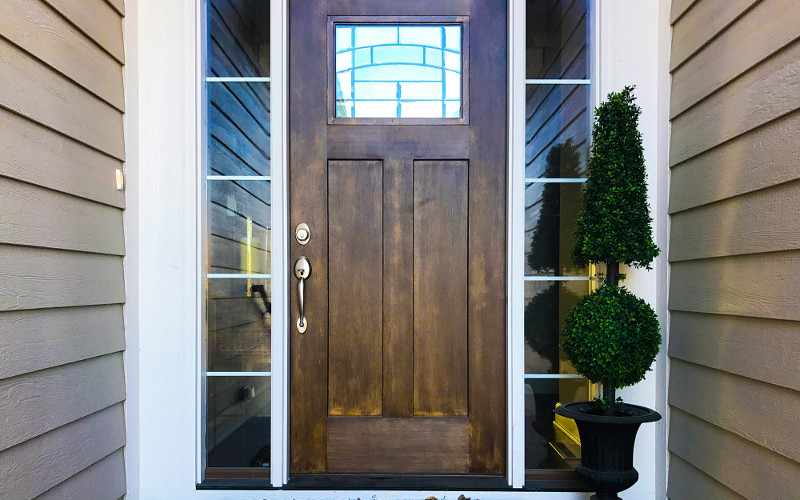 Many think that doors are nothing more than a part of a house, but they're so much more. A door is the first thing that a person sees up close when approaching your home. They're a statement, adding style and functionality all at once. They are the entrance and exit to your home. And most of all, doors are a means of security against the elements and unfriendly forces.
When you choose a door, whether for the front, back, or side of the house, make the smart choice and contact us. At G&S Contracting, Inc., we offer a wide variety of doors that you can choose from. Each of our doors is built for endurance, so your entryway will look amazing year-round.
In addition to our entry door system, we also offer patio doors. With patio doors, there's always the concern of insulation and protection from the elements, particularly during the intense winter and summer months. With our company, you no longer have to worry. We use SunSafe+Ultra Insulated glass – we found that this material insulates better than double and triple-paned glass. Plus, it's two-way heat reflector feature will save you money and energy. For the door itself, we implement a four-seal process instead of the traditional two. Using our exclusive Quad4+Plus Sealing System, we apply this on both the jamb pocket and the meeting rail stiles to ensure a long-lasting look and continuous protection.
Our patio doors come in a variety of styles, including swinging and sliding. We also offer lift & tilt sun blinds and sunshades, which are a great feature to add to your home. If you're interested in learning more, give us a call today.