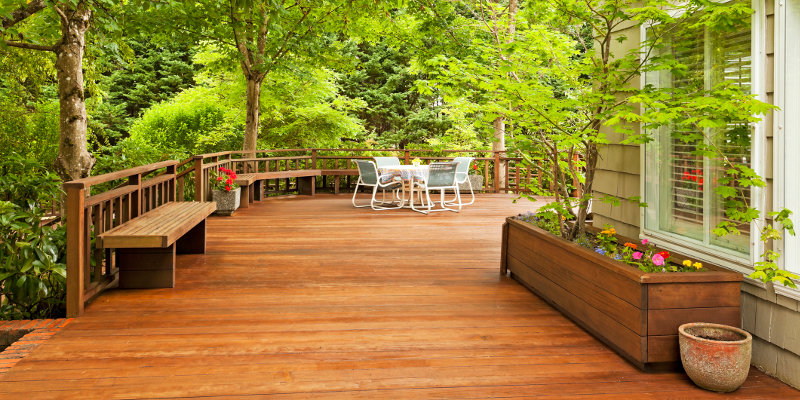 Does your home lack character? Do you feel like you're missing something? Why not call us and ask us about installing a custom deck? Decks are a great way to add style and comfort to any home, and the beauty of decks is that they offer so many different options for function. BBQs, parties, social gatherings, and family events are just a few occasions in which you and others can enjoy the convenience of a gorgeous deck.
In addition, decks are not restricted by placement. They look great in either the front or the back of the house. We even offer wrap-around decks that can encircle part, half, or your whole house. In addition to these great features, adding a deck can increase the value of your property. Decks come in all shapes and sizes – we guarantee we'll find the right one for you.
Why should you choose us for deck installation? At G&S Contracting, Inc. we offer unique designs, quality workmanship, and a lifetime transferable warranty. Each of our decks is built to endure the elements and daily wear and tear. With our vast expertise and skill, we're a 3-time national award-winning company. Once you choose us, you'll see and appreciate why we're the best in the country.
We've been serving the community for 39 years with our quality work and excellent customer service. We hope to continue to serve our community in the future. Give us a call today and ask us about installing a custom deck for your home.